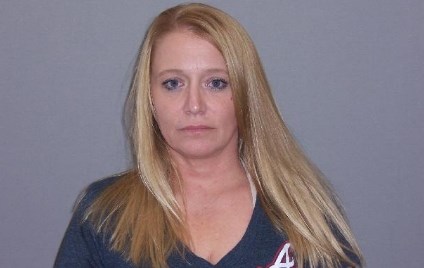 (File photo from MT Dept of Corrections)
(MTN NEWS-GREAT FALLS) Dawn Marie Knowles of Great Falls has been charged after using a stolen credit card at a local hotel.
According to court documents, on Thursday August 18th, Great Falls Police responded to the Comfort Inn at 1120 9th Street South for a report of fraud.
Officers learned that on August 10th, Knowles had rented room 318.
Knowles had provided a credit card number and charged the room to that card on August 10th.
The card was also charged on August 11th – 17th for a total of $860.
Comfort Inn employees had notified law enforcement when they received a call from the owner of the card informing them that he did not give authorization or permission for the charges to be made.
The card owner had used the card at the Holiday Inn in Great Falls where Knowles was employed as a front desk clerk.
Part of Knowles' duties at Holiday Inn include charging customers credit cards.
Knowles has convictions in Lewis & Clark County for deceptive practices, issuing a bad check, and criminal possession of dangerous drugs, and is currently on probation and had several outstanding warrants at the time of her arrest.
Knowles has been charged with one count of deceptive practices, a felony, and bond has been requested at $10,000.