WEST GLACIER – U.S. Secretary of the Interior Ryan Zinke announced on Friday that Glacier National Park has begun stabilization work at the Sperry Chalet dormitory building to prepare for winter.
On Aug. 31, the building burned when the Sprague Fire significantly expanded and surrounded the Sperry Complex.
The Chalet was erected in 1913 by railroad magnate James Hill, as he and his son looked at ways to spur westward tourist travel on their Great Northern Railway. The Chalet opened in 1914. Its rock and wood construction weathered decades of the elements until its demise last month.
The Chalet was listed as a National Historic Landmark, and although there had been a few changes and improvements, the facility was largely unchanged, serving hikers with private, rustic guest rooms and informal meals.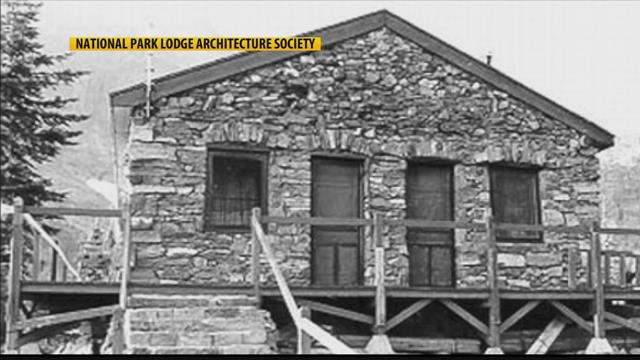 A press release from Zinke's office said the stabilization project is a critical first step in preserving the original structure and rebuilding it. Earlier this week, Zinke ordered an independent investigation into the disaster and expedited the inspection of the remaining structure.
Despite the number of buildings in the Sperry Chalet complex that survived – including the Dining Room and trails and utility cabin, the dormitory build was significantly damaged.
The purpose of the stabilization work is to protect the walls and chimneys from excessive snow and weather damage throughout the winter. Next spring and into summer, the park will conduct additional structural analysis and review of the site area to help inform decisions about the future of the Chalet complex.
The stabilization recommendations come from DCI + BCE Engineers of Missoula, and were paid for by the Glacier National Park Conservancy. The engineering firm did work at the Chalet when it was heavily damaged in a 2011 avalanche.
Jeff Mow, the Superintendent of Glacier National Park, said, "The Glacier Conservancy was able to get an engineering crew up there with our staff practically the day after we asked for help. With winter approaching, we could never have moved fast enough without the support of our private philanthropic partner to get this critical work done."
Donations to the Glacier National Park Conservancy have funded the work of the engineering firm and will fund initial stabilization materials and needed labor this fall.