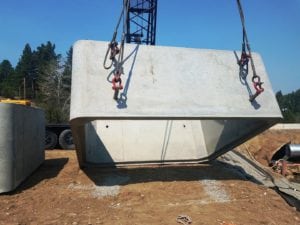 JEFFERSON CITY- The Montana Department of Transportation alerted drivers that road work will shift traffic on I-15 near Jefferson City.
Beginning on Tuesday, Aug. 21, all traffic will be moved to the northbound lanes of Interstate 15.
Crews are replacing a pair of the Prickly Pear culvert that was damaged by flooding in May. Heavy rain eroded a portion of the culvert and cause part of the highway to slump.
MDT says drivers should expect:
Lanes will be restricted 24/7 on I-15 within the work zone.
Both north- and southbound traffic will travel on the same side of I-15.
Speed limits are substantially reduced; slow down and use caution.
MDT expects the work to last into September. Construction updates will be posted on the MDT's website. Email updates are available by texting JEFFCITY to 22828.