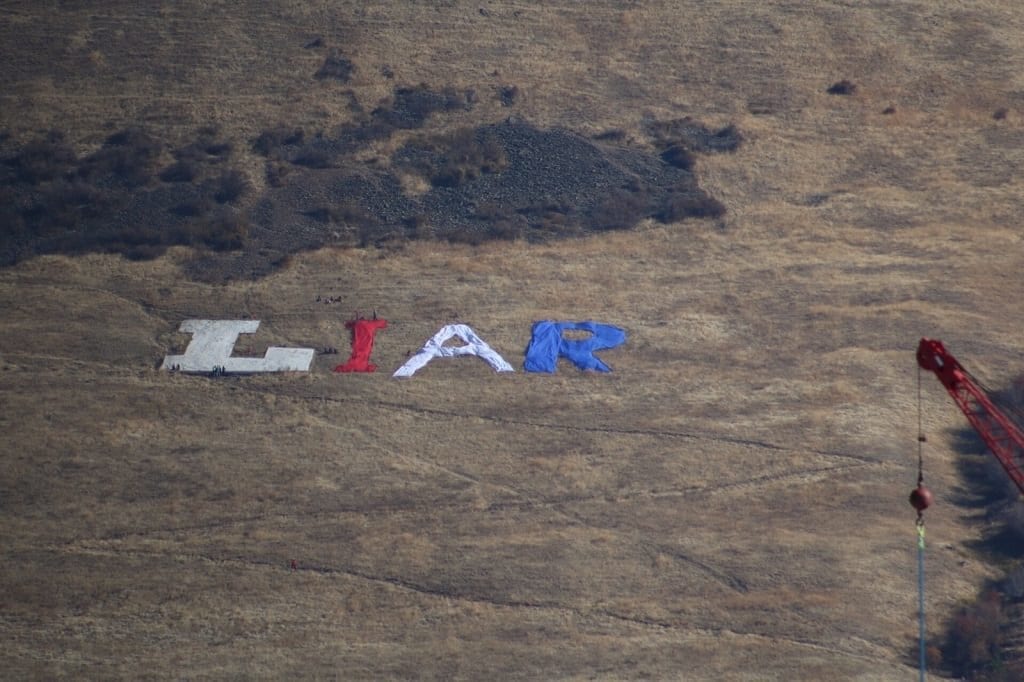 MISSOULA – While supporters of President Trump gather for Thursday evening's rally, others are voicing their protest.
One of the most visible signs of protest can be seen high above Missoula on Mount Jumbo where anti-Trump protesters added some extra letters to the "L".
The word "LIAR" is now spelled out on Mount Jumbo.
President Trump is set to host a rally at 6:30 p.m. on Thursday outside a Minuteman Aviation hangar at the Missoula International Airport.
MTN News will have extensive on-air and online coverage of the President Trump's rally.
MISSOULA – Lots of folks are already lining up and getting ready for President Donald Trump's Missoula rally.
Although the event doesn't get underway until 6:30 p.m. at a Minuteman Aviation hangar near the Missoula International Airport, a steady stream of folks have been arriving since early Thursday.