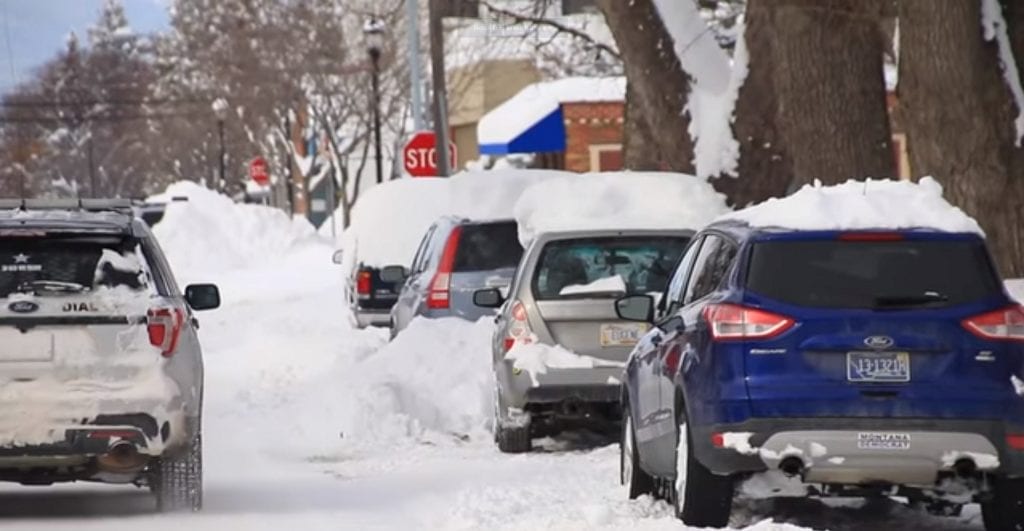 HAMILTON – Ravalli County commissioners are declaring a state of emergency because of this week's epic snowfall in the Bitterroot Valley, and asking residents to use every precaution.
While all of Western Montana has seen heavy snow this month, the Bitterroot has simply been in the bullseye for this week's storms. There's more than two feet of snow on the valley floor, and some foothill areas are at three feet or more.
That's brought normal life to a near standstill, with drivers coping with very hazardous driving conditions and students in all the school districts missing class.
On Thursday morning, county commissioners signed an emergency declaration, a formal step which allows departments and agencies to utilize whatever resources they have and draw up contingency plans.
"I don't know that it helps us respond any better to the storm," said Ravalli County commissioner Greg Chilcott. "What it does do is let people know that this is truly an emergency. And due to the prolonged weather that we've had and the extreme amount of snow we've received we have just not been able to keep up with it and we've exceeded our capacity. And we want to make sure that the traveling public is aware that conditions are hazardous. And one of the biggest things is to make sure the bus routes are clear."
Chilcott says commissioners are also encouraging people to check their own preparations, with more snow in the forecast and the very real possibility of flooding.
Dennis Bragg
Dennis Bragg