HELENA – A busy intersection in one Helena neighborhood looks a little different with the installation of a traffic calming device Tuesday.
Bike Walk Montana organized the effort to install the pop-up traffic calming device at the intersection of Beattie and State Streets.
"We have a camera mounted here that will capture what the speed has been, see if it's slowing folks down," says Bike Walk Montana Executive Director Doug Haberman. "You know, mainly we just want people to take it a little bit easier, slow down, it will take another few seconds for them, but by slowing down here at this intersection it just makes everyone safer."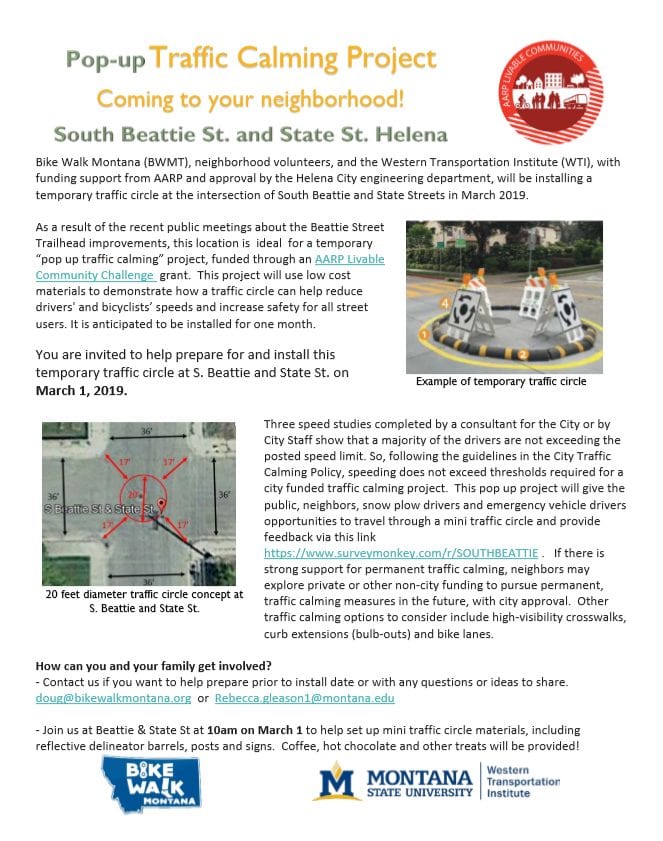 The intersection is next to a playground in a residential area with lots of children. And it's also close to the heavily used Beattie Street Trailhead.
Neighbor Meg Bishop says their goal is to keep the kids safe.
"We're hoping that this little structure will calm traffic, as folks are coming up the hill, before they get to the park, to increase the safety for the kids," says Bishop. "So this will be up for less than a month and if this is not the ideal solution, we're hoping maybe there's enough dialogue that we can find an alternative."
The project is also supported by the Western Transportation Institute and AARP.
There is a survey for drivers and residents to offer their input on the traffic calming device.
Reporting by Melissa Jensen for MTN News