MISSOULA – Authorities have released the name of the man who died in a Wednesday afternoon wrong-way accident on Interstate 90.
Missoula County Sheriff TJ McDermott says that Martin J. Elison, 62, died in the crash on I-90 near mile marker 106 in the East Missoula area.
One other person was transported to the hospital. The Montana Highway Patrol is still investigating the details of the crash.
The incident started when a vehicle entered I-90 going the wrong way and collided head-on with a semi-truck.
Elison initiated the fatal crash along I-90 entered the roadway the wrong way at the Orange Street exit in Missoula, according to Montana Highway Patrol Trooper Jerry Ren.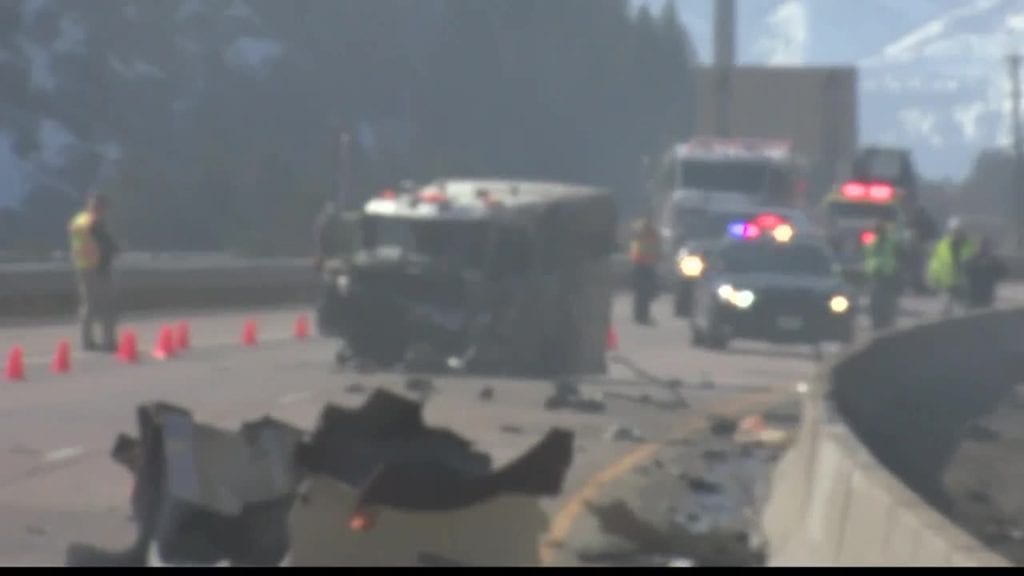 Trooper Ren added a Montana Highway Patrol trooper was actually exiting at the same time and was nearly hit by the wrong way driver. The trooper then turned into the eastbound lanes and tried to catch the driver at the Van Buren exit.
The driver did not yield and the MHP trooper was almost hit again. Trooper Ren says the vehicle continued down the wrong way and sideswiped a semi-truck before colliding head-on with a second semi. ​
The collision ignited a fire in the roadway with MHP Sergeant Shawn Smalley telling MTN News that the second truck was not carrying hazardous materials.
Smalley said that one person from the other vehicle died in the crash while the driver of the truck was taken to the hospital.
The incident is currently under investigation by the Montana Highway Patrol.
Reporting by Kent Luetzen for MTN News