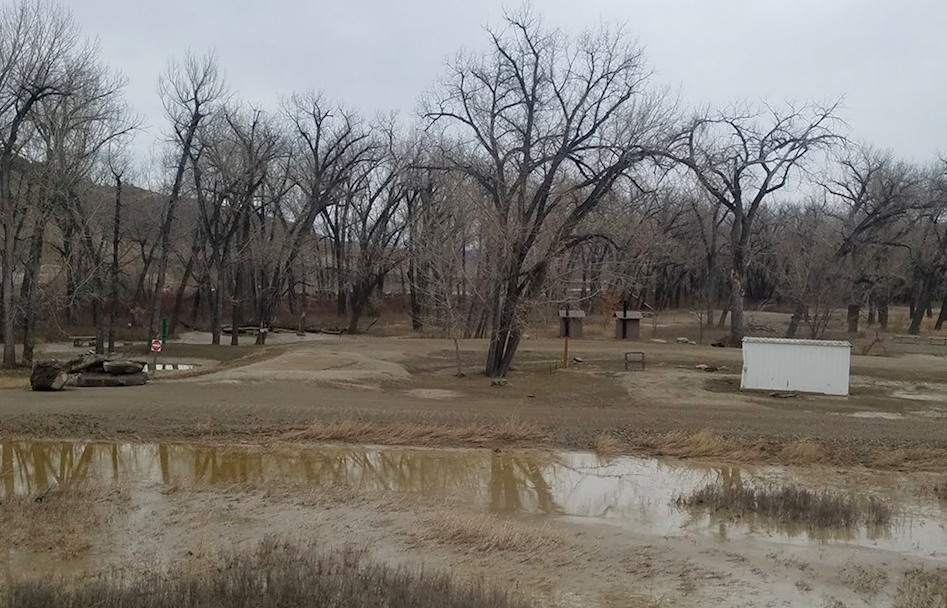 The floodwaters that submerged the James Kipp Recreation Area last week have receded, however, the campground is still closed.
Fergus County Disaster and Emergency Services reported the ice jam along the Missouri River broke, which caused the flooding to subside.
The area appeared to have limited damage, but will require some debris removal.
On March 27, the Missouri River gauge at Landusky, which is 22 miles north of the James Kipp Recreation Area, measured over 36 feet, breaking its previous record crest.
The recreation area was under as much as 10 feet of water and the Upper Missouri River Breaks National Monument closed the recreation area until further notice.
The James Kipp Recreation Area is located where Highway 191 crosses the Missouri River about 70 miles south of Malta and 64 miles northeast of Lewistown.