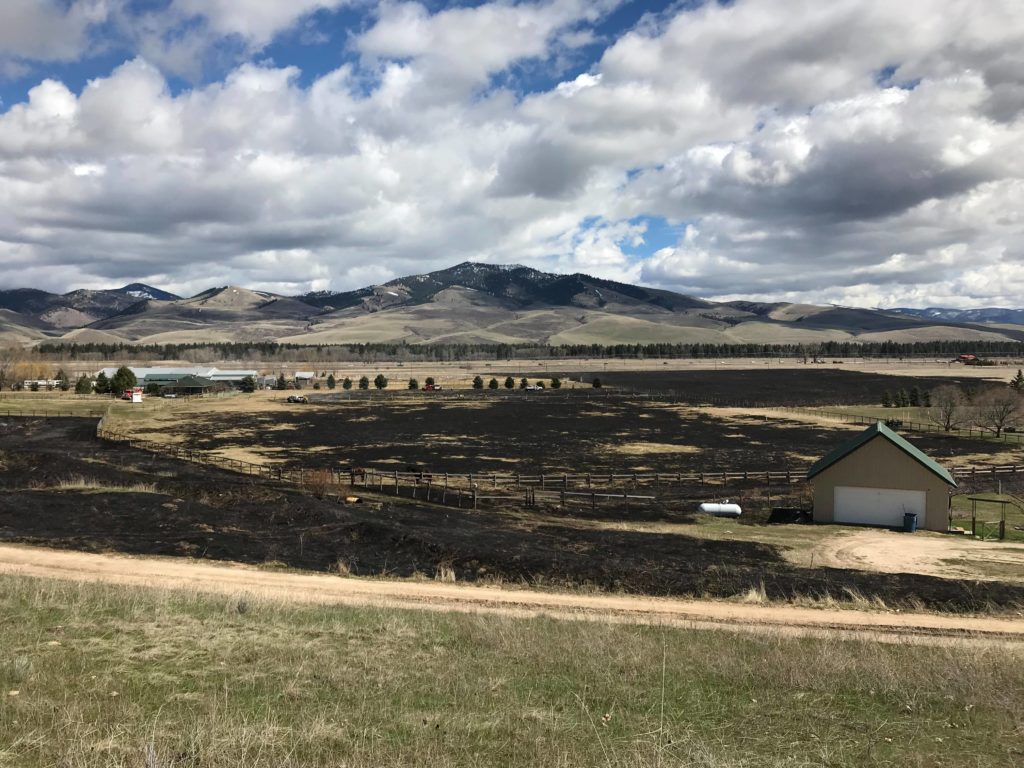 LOLO – Fire agencies from across Missoula County responded to an out-of-control fire that reportedly placed a structure south of Lolo at risk.
Firefighters were dispatched Wednesday afternoon to 15735 Manor Boulevard south of Lolo.
According to MTN reporter Connor McCauley, who was at the scene, the fire appears to have been knocked down.