BOZEMAN – A Bozeman man appeared in court Wednesday after investigators say he punched an officer, then tested positive for being high on meth earlier this week.
29-year-old Joseph Nezperce was charged with assaulting a peace officer after Bozeman City Police saw him walking near Wal-Mart on Monday.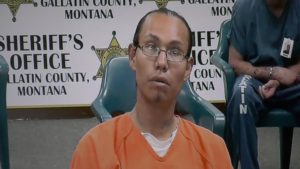 According to court documents, the officer recognized Nezperce as having absconded from his probation.
When the officer went to arrest him, Nezperce resisted, elbowing then punching the officer as he attempted to put him in handcuffs.
The officer eventually had to use a taser, then found Nezperce to be carrying a glass pipe that tested positive for meth.
Nezperce could face up to 10 years in prison for the assault charge and his bail was set at $50,000.
Cody Boyer
Cody Boyer