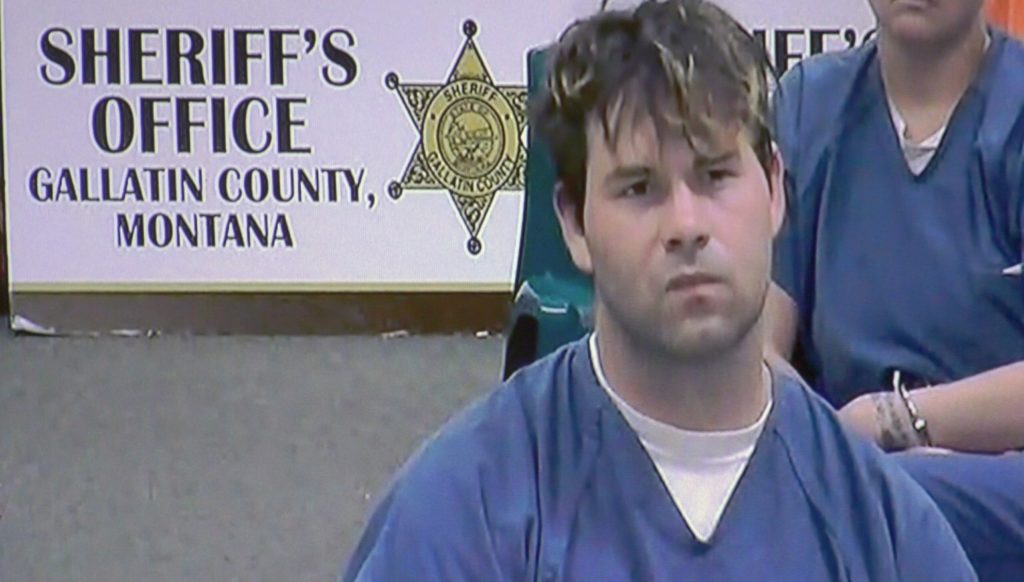 BOZEMAN – A Bozeman man who was arrested in the Bozeman High School parking lot on Monday was seen in Gallatin County Justice Court on Tuesday, facing motor vehicle theft charges.
Diamond Jade Brock-Lorenz, 25, was charged with felony theft and his bail was set at $5,000. An additional $15,000 bail was set for his other charges, including misdemeanor revoked license and criminal mischief.
According to charging documents, at approximately 1:20 p.m. a Bozeman Police officer saw a silver Chevrolet Malibu, expired tags turn into oncoming traffic near the intersection of W. Mendenhall St. and N. 11th Ave. When the officer tried to stop the car, Brock-Lorenz allegedly continued to drive before turning into the parking lot of the Bozeman Swim Center near the high school on N. Main.
The officer was then told by dispatch that the vehicle was listed as stolen.
When questioned, Brock-Lorenz reportedly told the officer he had purchased the car shortly before being arrested for stealing another vehicle in October 2018. Brock-Lorenz said he paid $800 for the vehicle but didn't know the seller's name or have any documentation for the vehicle. He later stated he traded the vehicle for drugs.
Brock-Lorenz' next court appearance is set for May 31, 2019.
Additional reporting by Cody Boyer – MTN News