HELENA — Helena Food Share held a groundbreaking ceremony Thursday on Boulder Ave., at the site where they will build a new 20,000 square foot facility.
Executive Director for Helena Food Share, Bruce Day, was happy to see the support of the community at the ceremony.
"We had so many members of the Helena community come out, volunteers, people who have donated to this effort, community supporters, partners in the community, and just felt great to have that community support knowing that people really see this as a very important project. This new building for our future," said Day.
The new building will be larger and more spacious than their current location and will be able to house all of their current services.
"It's a great moment. I think it's a good moment for this community."
Helena Food Share showed MTN some mock ups on what their new home will look like.
For Helena Food Share, this is a project that has been in the works for a while, and Day couldn't be happier to hold a shovel in his hand and scoop the dirt. The groundbreaking brings the organization one step closer to their goal.
"The whole foods there, board staff, we've been working on this planning, looking for a place to locate all those things that have gone into it, working with architects, contracting with a general contractor, you know, and seeing that all come together today as we break ground and get ready to really start construction on this building," said Day.
Helena Food Share says that one in seven Helena residents is hungry, one in five children don't have enough to eat, and one in five seniors don't know where their next meal will come from.
"You know, the people in this community were here because no one wants to see their neighbors or people in their neighborhood or kids in their schools go hungry. And they know that Helena Food Share has been an important part of making sure that those needs are served," said Day.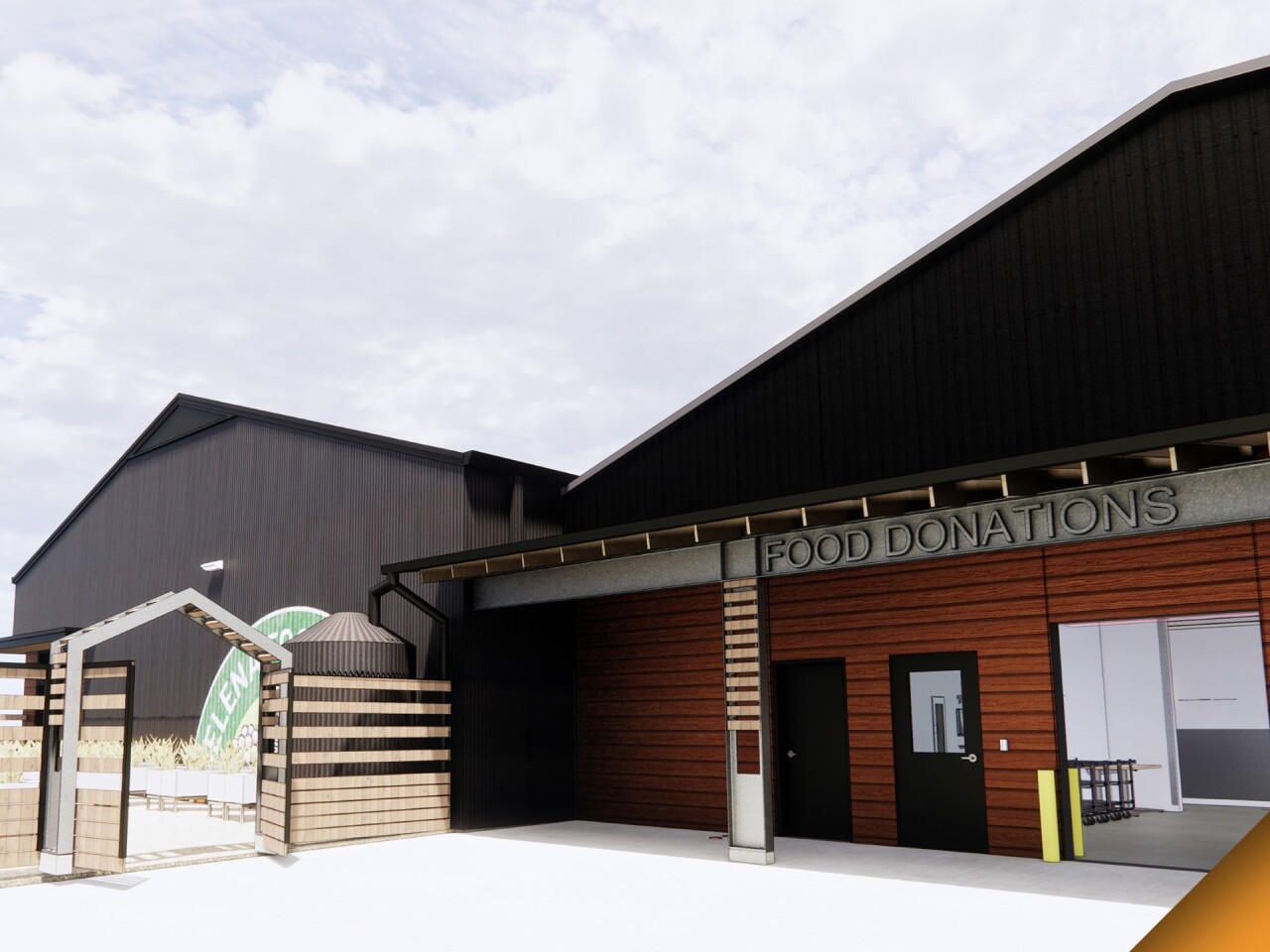 Day said dates for construction aren't in place yet, but the plan is to have the new food share building up and running by the fall of 2024. The project is expected to cost around $10.3 million.
Editor's note: This article has been updated with more current estimates of costs for building the new Helena Food Share facility.